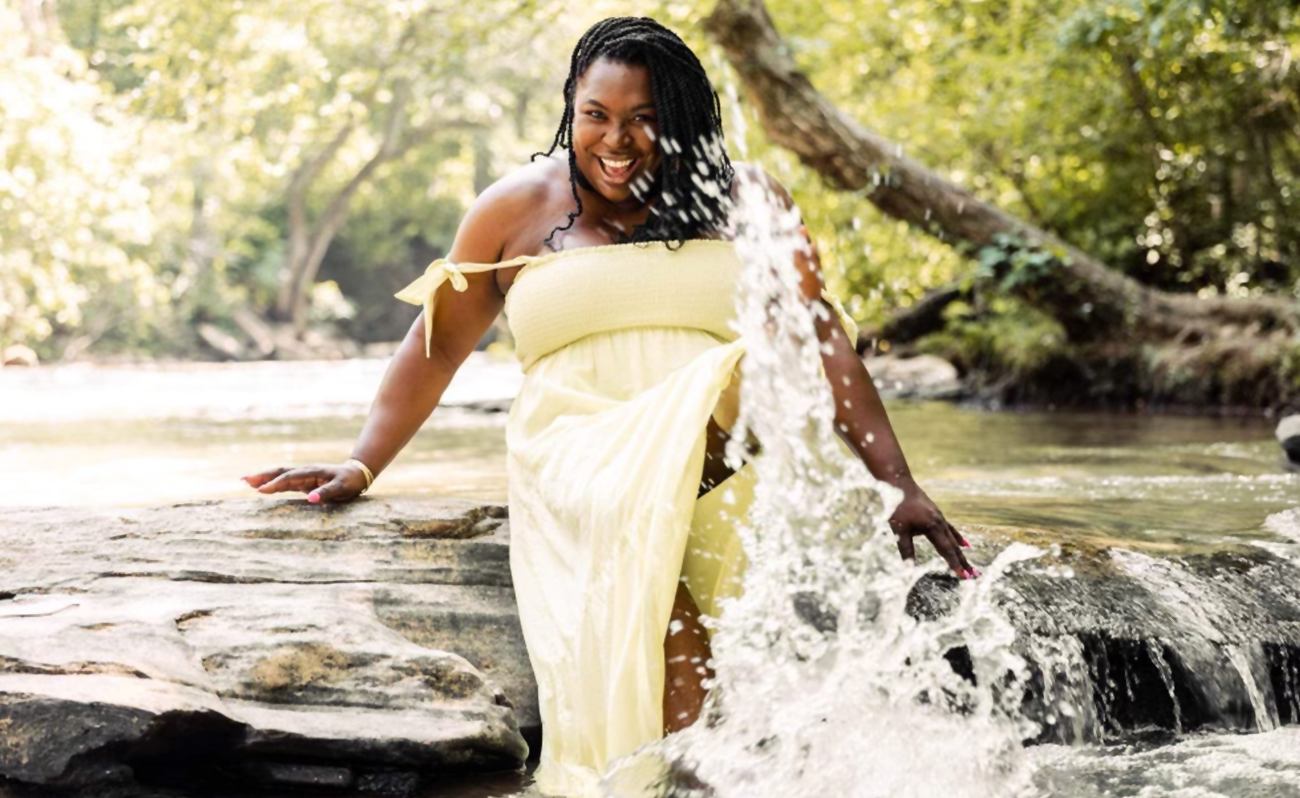 Finish Your Plate! -JK
Welcome to my blog! This space is created for me to be as expressive as I want to be about EVERYTHING in my life. If you are sensitive, this space may not be for you because my honesty may hurt at times. I have been on this Earth for 45 years and lying to myself would not benefit me or you so grab your favorite snacks and sit back for this read.
Yes, I am the foodie from Instagram with the colorful page of different recipes I've tried and gigs I have catered for. Every now and then, I impress myself with my creativity. And in those moments, I choose to share my creations with the world. Completely transparent moment: I am good at cooking, slaying with my words and sex. My slay with words will play a part in this blog and since this is not the time to express my sexuality, I'll be sharing my experience with food.
My desire is to share food with you through my experiences. It may be a restaurant I go to or even someone's home, but either way you're gonna get this JK honesty. Please remember that I am just one person and that opinions are like assholes; everyone has one. Not only will share my thoughts about the food I eat, I will also recreate my favorite dishes and share the recipes with you. I may even go Live while recreating some of the dishes. (pause for reaction)
I guess I should start with why I named my blogged "Finish Your Plate, JK!" Well, I tend to start things and not finish them. It is a bad habit, but in my defense, I get bored very easily! This is with every aspect of my life. Things do not hold my attention unless they are fun, exciting, and funny! The flip side of that is that I am a hopeless romantic and I am constantly dreaming of being swept away to some fantasy island to make love on beach while watching the sun rise. I like to think that my life is fun, exciting, funny, and filled with romance. However, 2022 taught me life lessons that made me check myself coming into 2023.
Lesson number one, never give someone more of yourself than that someone is willing to give to you. You will get tired. Fuck that! Being tired is overrated. Give yourself that energy. Pour into yourself. Feed your desires with things that make you a better individual. You will thank me for it. Hell, you will thank yourself!
Lesson number two, spring for the first-class seat! Not necessarily in a literal sense, but go to a fancy restaurant, buy the expensive dress, treat yourself to the sparkly shoes. Here's why. A dear friend's life changed in a split second. He was an entrepreneur and very self-sufficient when he had a head on collision paralyzing him from the neck down. Shortly after his accident, our family experienced 3 deaths in a matter of 3 weeks. DO NOT TAKE LIFE FOR GRANTED!! This is no dress rehearsal, live your life to the fullest!
Lastly, lesson number three. When you fall, get back up! I had an amazing year financially in 2022, but I stayed so busy that I didn't pay attention to my failing health. I was pouring from an empty cup for months and despite how I felt I kept going for others. As if I was getting paid to play some freaking superhero role. Ha! Then where is my check? There isn't one! December 27th, 2022, I got so sick that all I could do was lay in bed day in and day out.
I was unable to work on my business nor did I feel like doing any of my other responsibilities. I was sick for 4 months before I found out that I had developed stage 2 COPD. Now where the heck did that come from because I am not smoker! Yet, I still developed it, and it is something I will have to deal with for the
rest of my life. However, while I was not able to service my clients at 100%, I did what I could, and I also started this blog! I set out to be something great in this world and although something knocked me square on the ass, this is ME getting back up! I still have so many things to accomplish.
In closing, there are places my eyes desire to see and my soul craves to experience. There are so many recipes I have yet to cook and people I want to meet, so yeah this is me getting back up! Except this time, I am taking you on this journey with me! So welcome to Finish Your Plate, JK! and I plan to do just that!
XOXO
JK