Meet the Chef
We aim to inspire
My love for culinary began at an early age. Growing up in Europe as a military brat gave me life experiences that exposed me to various types of foods and delicacies from all parts of the world. There was never a meal being prepared in the kitchen without me being at my mother's side to take in everything I could.
As time passed, I made the decision to move to Atlanta, GA where my skills developed beyond cooking for friends and family.  I began by offering catering services, weekly lunch specials, and meal prep services.  As my clientele grew, my love of food developed into my own brand, Love, Je'Keisha.
Love Je'Keisha offers private dining services, customized cakes, and a YouTube channel. Currently, I am writing my first cookbook, the first in a three-part series. I pour love into every aspect of my brand and that is why Love, Je'Keisha is the table where love is served!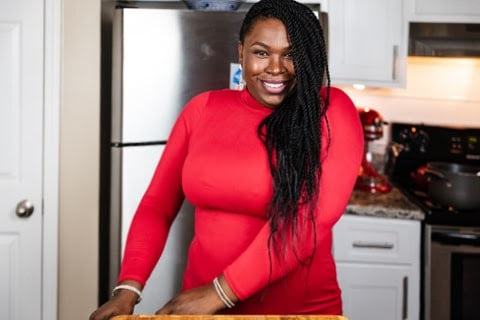 Elegant Food with a Private Experience
Nina Simone said, 'You've got to learn to leave the table when love's no longer being served'. So I decided to always serve love, positivity, and good food at my table. I want the presence of my services and food to always feel like love so that we stay gathered at the table!